Year – 2019
Field of operations – Music library & licensing
Markets – Nordics, Czech


Providing a music library that's easy to use to broadcasters
Liberty Vibe is providing a music library to broadcasters in the Nordics, Baltics, Czech Republic and Slovak Republic. Their Baltic operations are based in Tallinn.
Television producers can search suitable songs, themes, sound effects etc based on genres, mood, expressions, type, BPM, free descriptions etc. They can stream, download, save on project files and share with colleagues.


Out with the old...
The Liberty Vibe platform had gone through several different versions already by the time the team reached out to DUX. We started analysing the then current version and made suggestions on paper as to where the UX could be improved and where features could be added.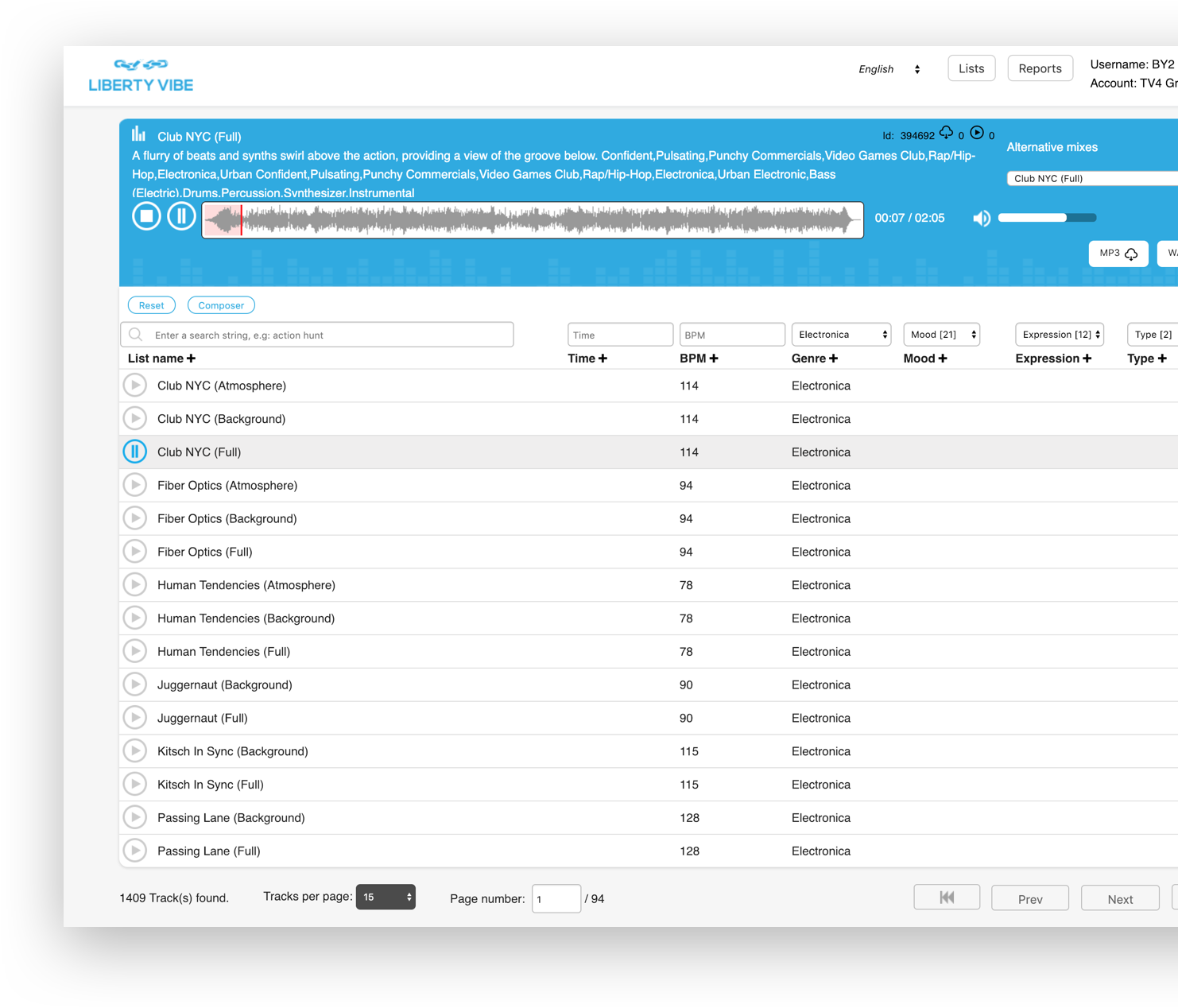 And in with the new…
Based on our analysis and a workshop with the client, we created a new UI which we first set in wireframe to have as a basis for further discussions. The new UI was to look and feel more modern, more in line with products like Spotify and iTunes, which the majority of the users was already used to.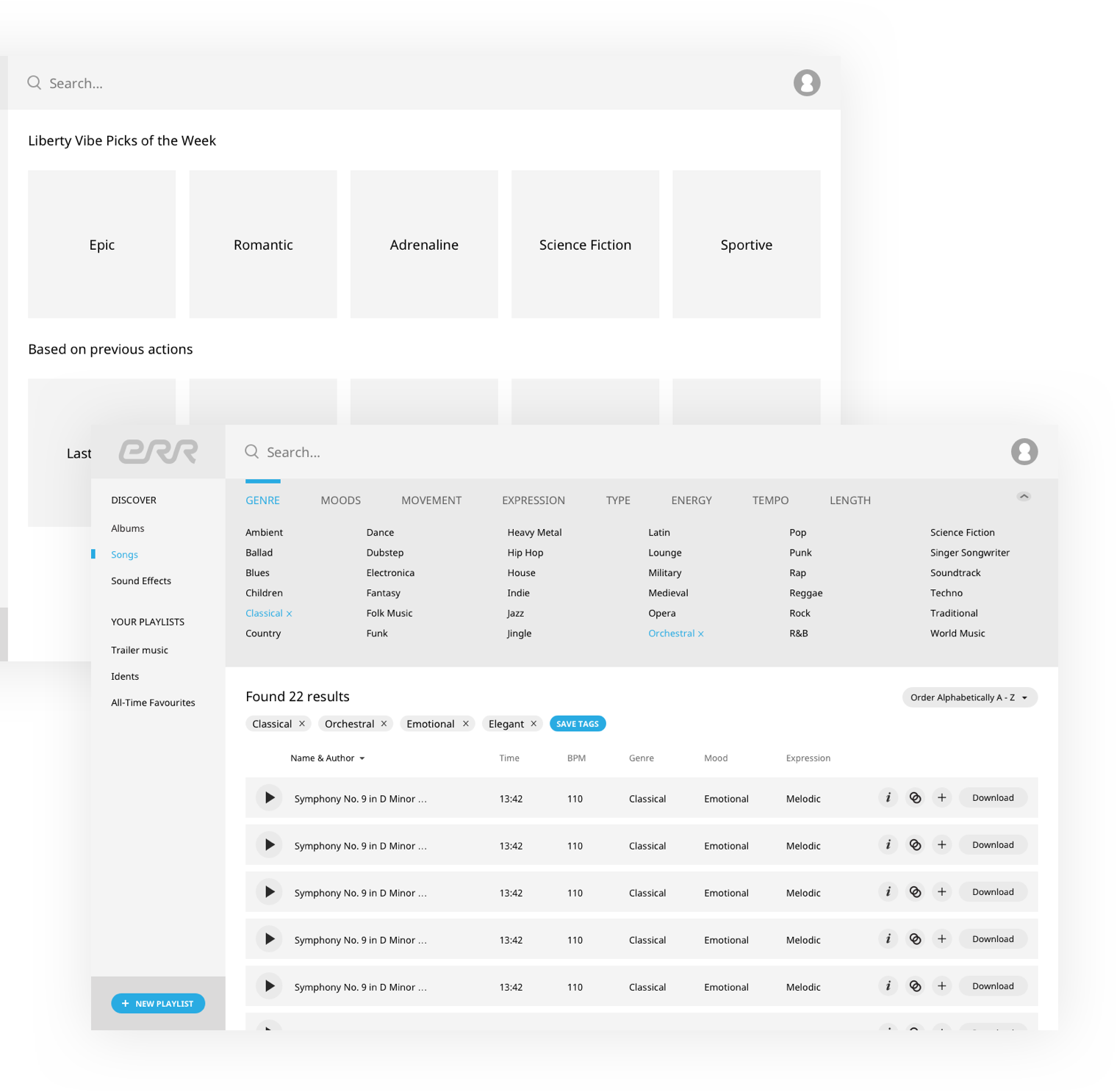 A new place of discovery
It was important for the new platform to introduce new ways of finding music. Not only is it offering now curated albums, it also has a personal home where Liberty Vibe can post some news items and recommend albums and tracks to the user.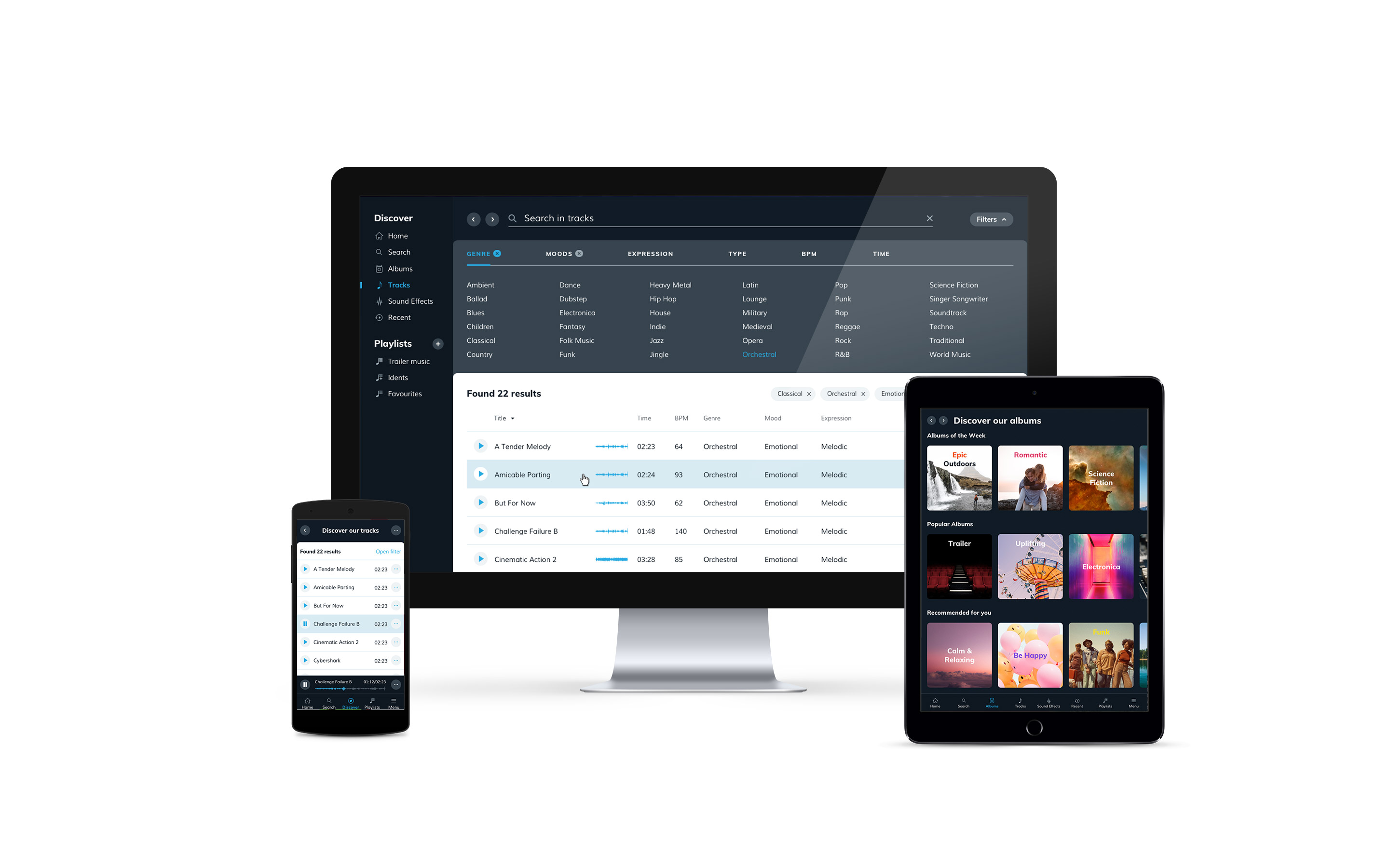 Putting the updates in the hands of the user
We conducted a user testing of the new platform while it was in beta. The platform needed to be functioning in order to get proper results from users – a mockup doesn't quite cut it in a case like this where the user needs to be able to search and browse a catalogue.
Learning from the results of the testing we were able to implement changes into the interface in order to improve the experience.