Year – 2019
Field – Marine, Offshore, Industrial
Partner – ORGO (dev)
Visit – Website


Redesigning a website for marine and offshore industry
SRC's website needed a complete overhaul so that it could effectively highlight its services, put an emphasis on the scope and complexity of the projects that it carries out and help to differentiate itself from the competitors.
Together with the client we created a website that caters for both industry specialists and potential clients–showcasing existing projects and bringing out the right features for the right people.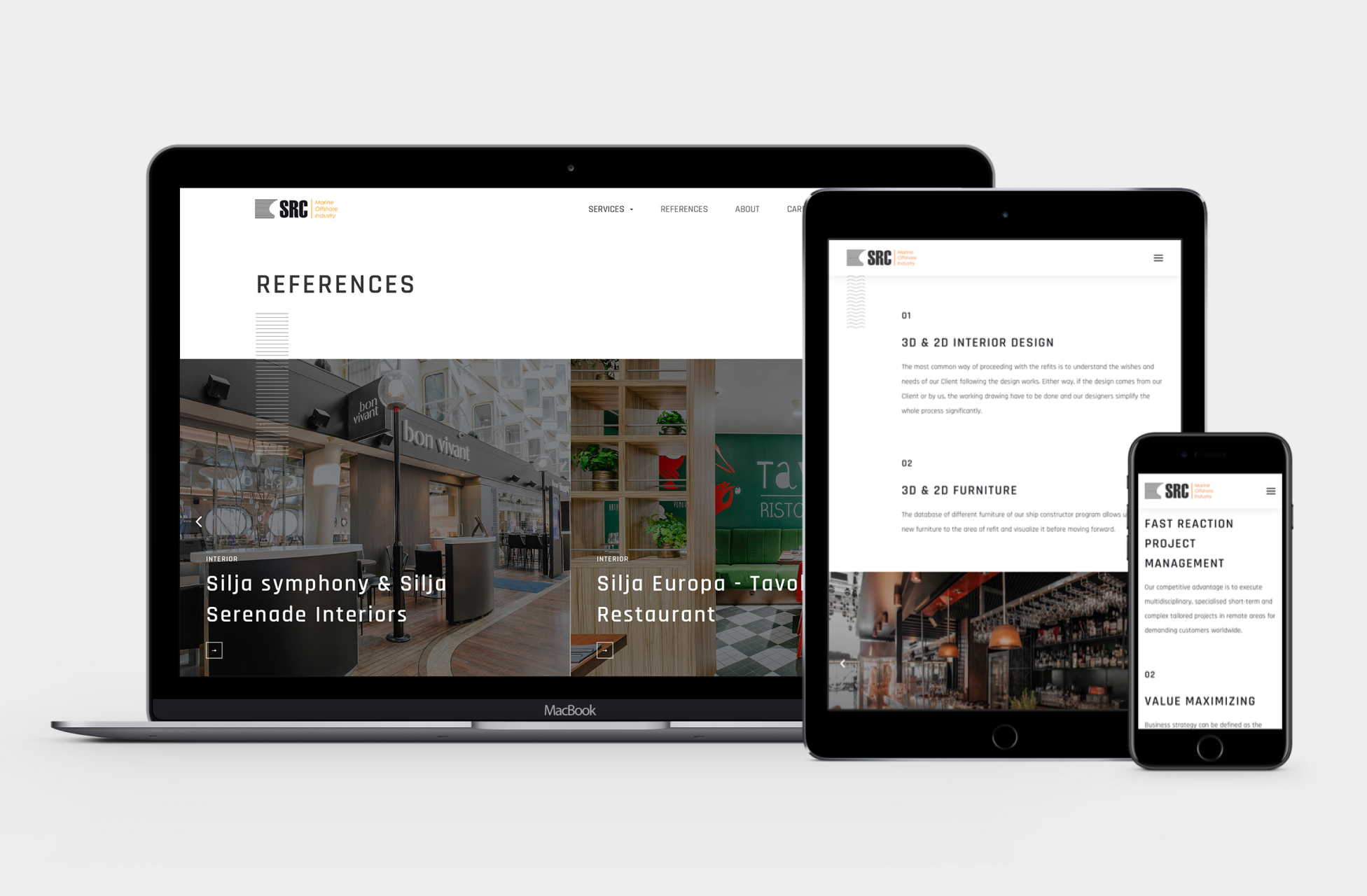 Prioritising the content
We reviewed the existing website and mapped out all the issues. Then we moved forward wireframing the functionality of a new website, paying special attention to the content and its presentation across the pages.
We explored the way the information could be structured for higher prominence and noticeability.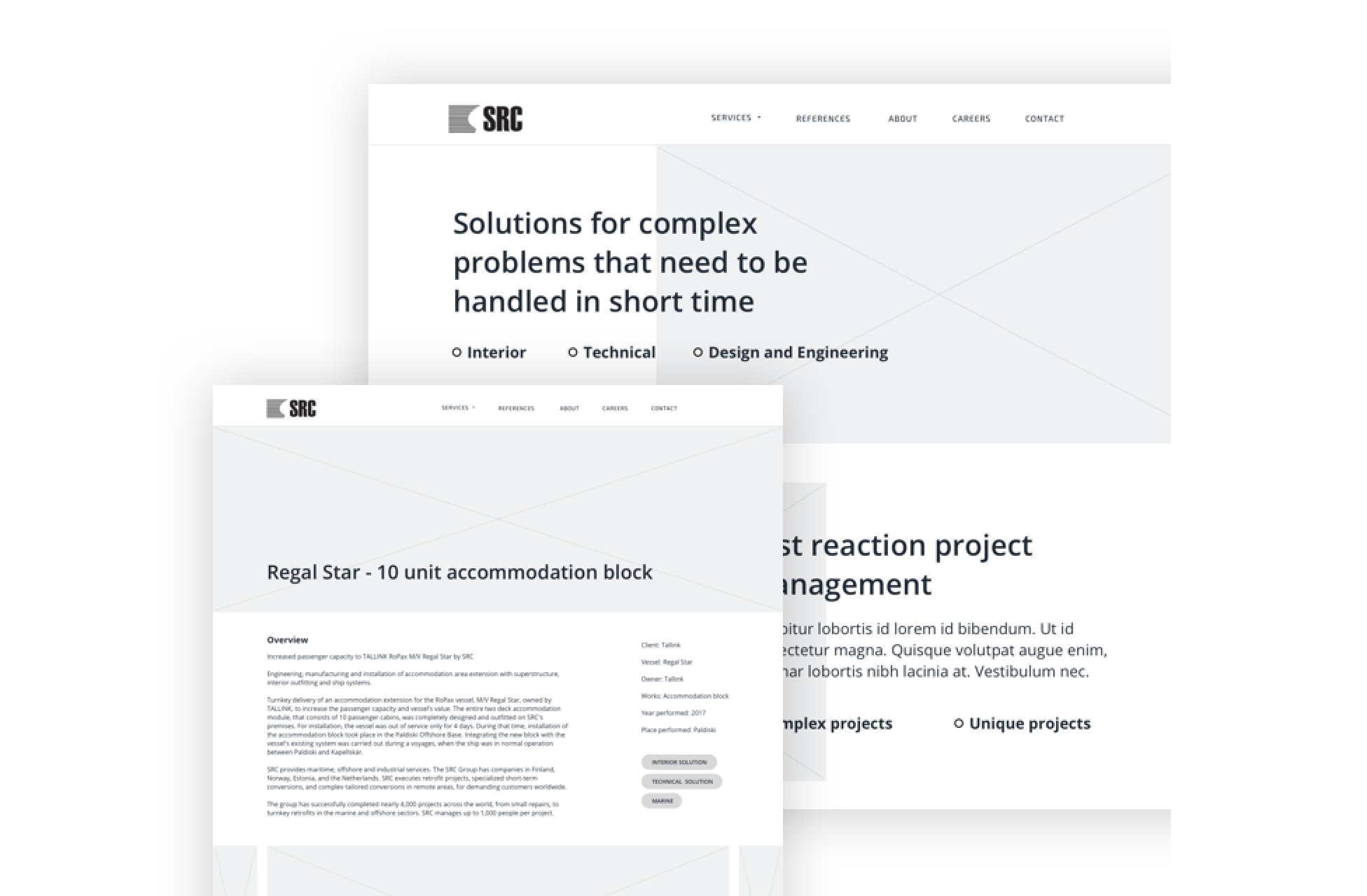 Looking for the right tonality
Our goal was to create a clean and professional website, yet not fully deprived of a character of its own. To achieve this we created minimal decorative elements supporting the marine theme, introduced animations and made a focus on imagery.
Also we had to introduce a variety of text layouts, that could support the existing content and provide an effortless read.