Year – 2023
Field – Timber & Foresting industry
Partners – ORGO (front-end dev)
Platform UX & UI for the Warmeston Group
The Warmeston Group provides vertical integration of timber industry and forest land management. They manage their business via a platform that integrates data from different phases of procurement - suppliers, logistics of raw materials and monitoring the supplies on storage field and amount levels in silos.Our task in this project was to redesign the platform used by Warmeston and their clients, such as wood processing plants, and improve their user experience. To achieve this we brought out online monitoring of silos, tracking of supplied capacities of raw material, fulfillment of contracts and other features, aimed at making cooperation between Warmeston and clients more efficient not only in data exchange but in the key business point where Warmeston timely presence is needed. With the help of those features, Warmeston can now reach clients' production sites by the time the silos reach maximum capacity, empty them and use this leftover material later to produce pellets.


Translating numbers into visuals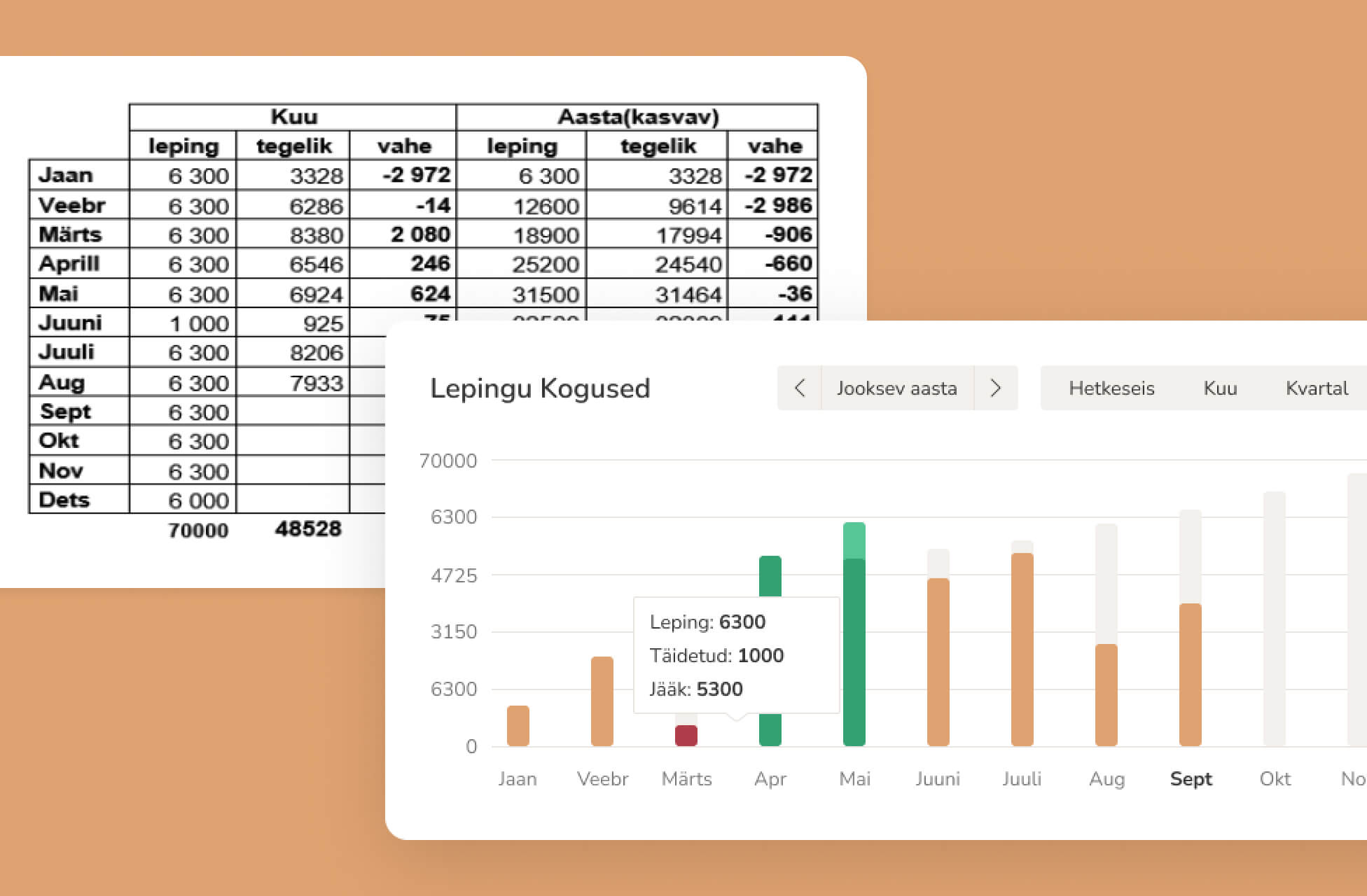 The most challenging part of the project was understanding and translating industry-specific data into meaningful visuals. How to visualise target production amounts a client has to meet according to their quarterly contract? How to display sensor data about silo capacity and remaining volume? How to visually convey the process of emptying a silo and frequency with which the pick up of sawdust and other by-product occurs? Those were some of many questions that we had to tackle to create a platform covering a user's needs.
Creating a dashboard with a character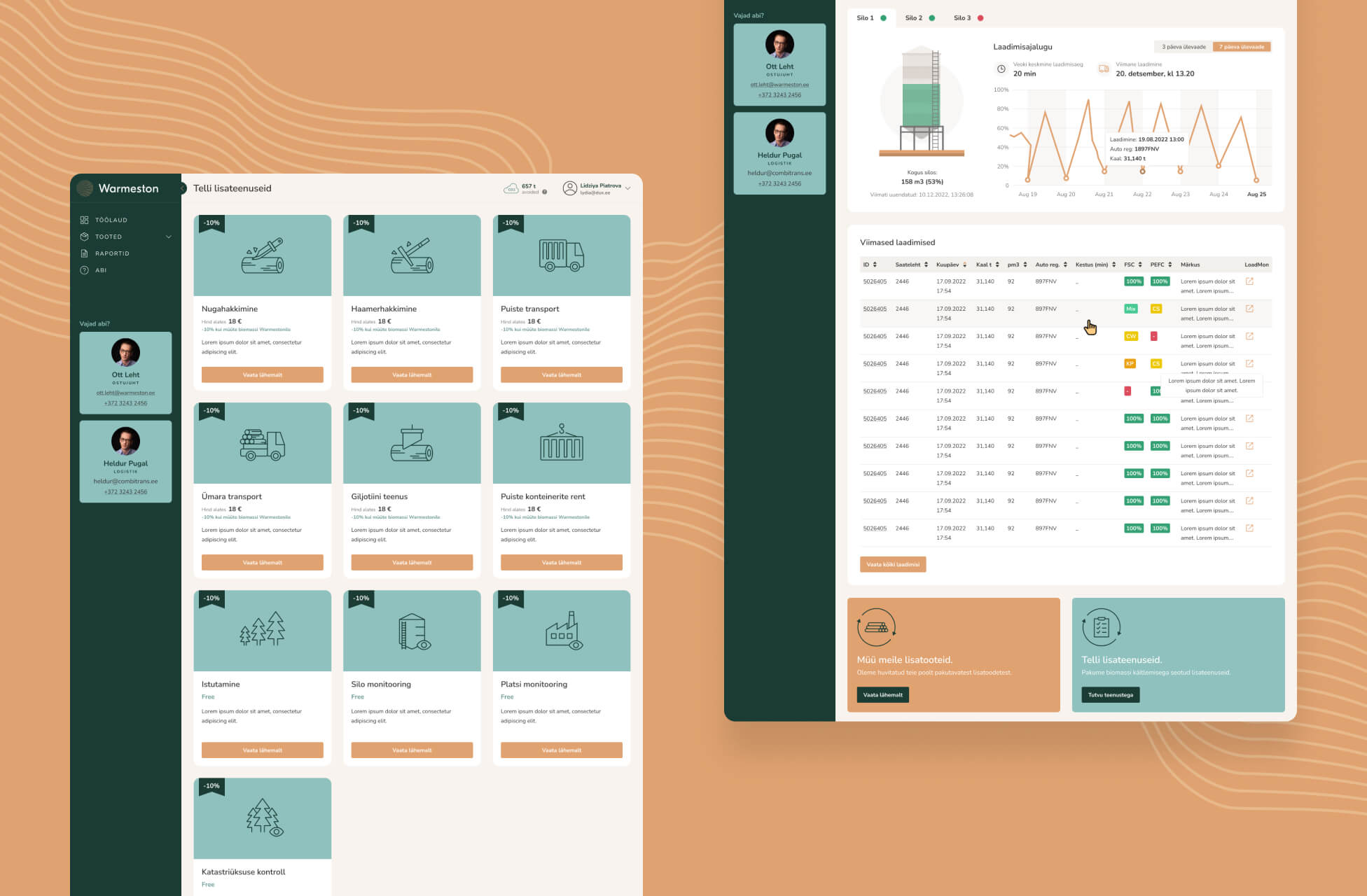 In this project we wanted to create a clean and professional platform yet not fully devoid of Warmeston's rich earthy palette. This palette found its way into navigation elements, data visualisation and upsell pages making it visually part of Warmeston Group brand and at the same time not drawing attention from functional parts of the platform.